" .. we don't want to be chained and restricted to certain rules..
I want to highlight the importance of our aims,
that shall be secret to us.."
-Azlan of LANGSUIR.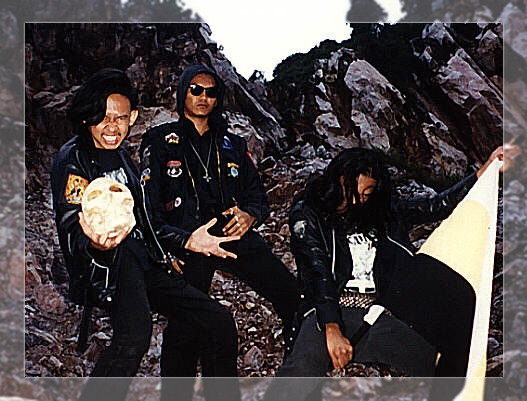 LANGSUIR 1998 l to r : Batara Guru (guitars), Azmaniac (guitars), Azlan (vocals)

LANGSUIR plays malay occult death metal with no compromise
NO FAKES.. NO TRENDS !!
[ biography ]
[ discography ]
[ news ]
[ photo gallery ]
[ contact ]